About ASF
Sample Event


Join us on sample date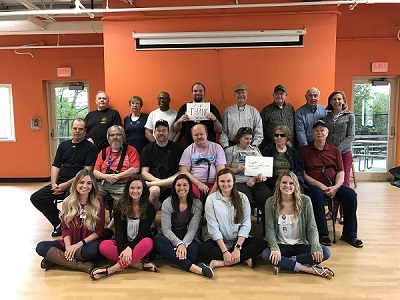 At the American Stroke Foundation we help stroke survivors take the next step after formal medical care. Because a stroke impacts the brain, the most complex organ in our body, stroke recovery is a complex and lengthy process.
The Next Step program at the American Stroke Foundation is a wellness program designed to help stroke survivors continue to improve and regain independence in daily living skills. Our participants can choose from a variety of activities and classes to improve and maintain physical fitness, communication, emotional health, and a healthy life style.
Next Step provides a place for survivors to socialize and work with others who know and understand life after stroke. Our participants are engaged with their families and their community and are taking the next step to live a quality life after stroke.
We have three Kansas City metro area wellness centers. We encourage stroke survivors, caregivers, and family members to visit one of our locations. If you know of someone who might be interested in our programs, please call 913-649-1776 to schedule a visit.